India is where people live with variety, thrive on diversity and are too
familiar with largeness to let it boggle them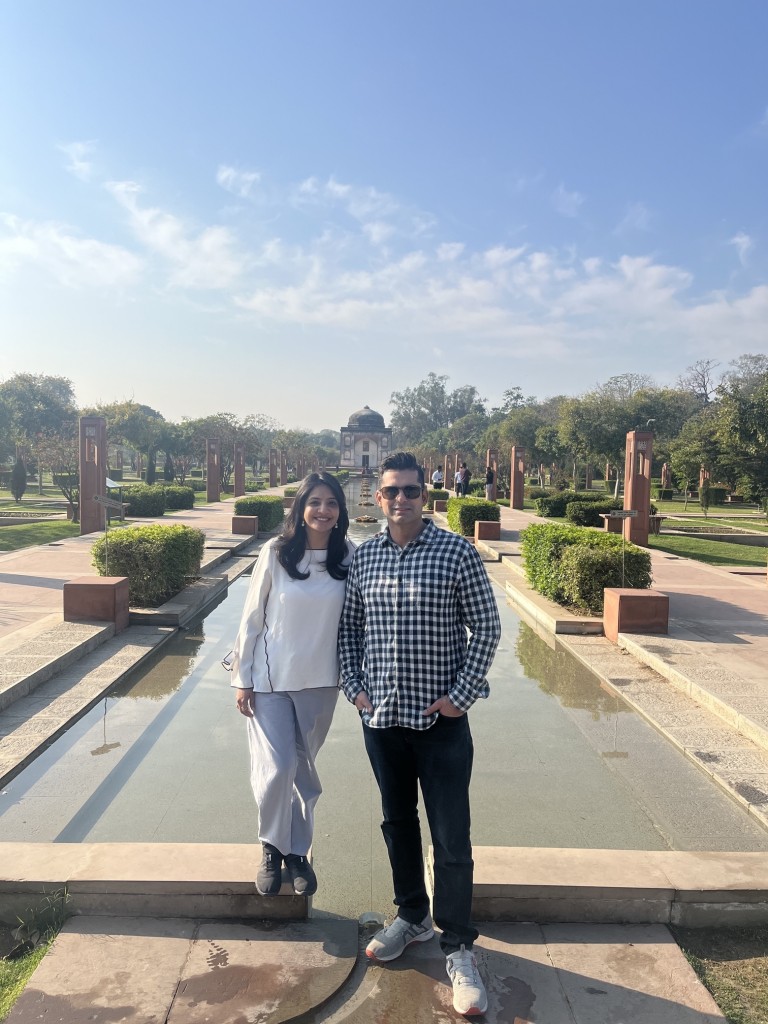 We Deliver Experiences® for residents and travellers across India. The team at India City Walks™ is passionate about India and we believe it is crucial to have a positive first impression, so we consider it our duty and our pleasure to provide you with just that!
Nidhi and Sachin Bansal are the founders of India City Walks™, a leading experiential tourism company in India. The company offers immersive walking tours of India's cities, led by knowledgeable and passionate walk leaders®, who provide unique insights into the history, culture, and traditions of the city. They also offer customised tours that can be tailored to meet the specific interests and needs of their clients.
India City Walks™ has become a popular choice for travellers looking for authentic and immersive experiences. They have been featured in several national and international media outlets, including CNN, BBC, and The New York Times.
India City Walks™ has been widely recognized as a pioneer in experiential tourism in India, with several prestigious awards to their credit. The company is committed to responsible tourism and works closely with local communities and small businesses to ensure that the benefits of tourism are distributed fairly. They also promote sustainable tourism practices and educate travellers about the importance of respecting local customs and traditions.
Through India City Walks™, Nidhi and Sachin have not only created a successful business but have also made a significant impact on the tourism industry in India. Their passion for exploring the hidden gems of India's cities and their commitment to responsible tourism have made them an inspiration to many.
India City Walks™ offers a range of exceptional experiences® including food walks, heritage walks, photography walks, and customised tours. Each experience is led by an expert, who provides unique insights into the city's history, culture, and traditions. Whether it's a food walk in Delhi, a heritage walk in Jaipur, or a photography walk in Mumbai, India City Walks™ promises to take travellers on a journey of exploration and adventure.
We can design an itinerary for you which moves at your own pace, taking in all the essential sites in the city and making sure you feel comfortable, safe and happy the entire way through. Contact us on info@indiacitywalks.com | +91 9899692790 to discuss your interests.