Our Rickshaw Tours are must to explore the city… Just sit back, relax and enjoy the ride!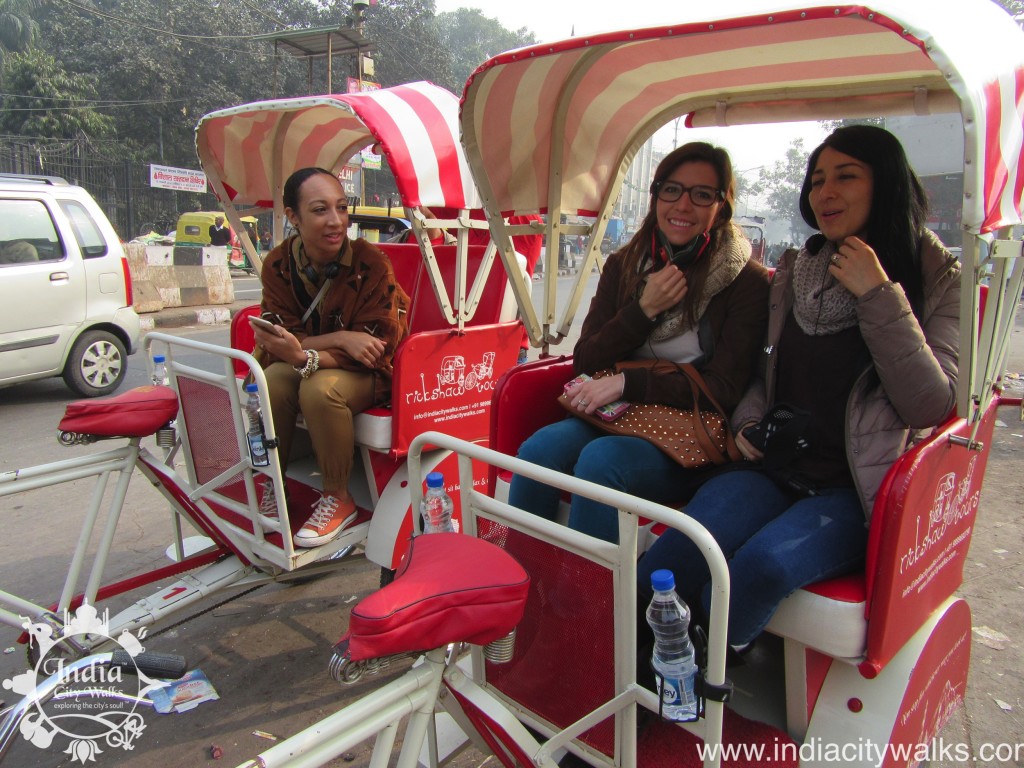 A city is best explored through walking but if you are looking for something more than just exploration with a little bit of adventure then you must experience our bestseller rickshaw tours.
Discover Old Delhi also known as Shahjahanabad which is a fascinating part of Delhi's mughal heritage on a rickshaw.We make sure that each of our tours are perfectly tailored and provide you the best experience. It is our passion to deliver a truly memorable experience and at the same time keep you as safe as possible.
OUR EXPERIENCES ARE DIVERSE, INTEGRATED WITH SOCIO-CULTURAL EXPEDITIONS FROM AWARD-WINNING TOURISM PRODUCTS TO CURATED NEIGHBOURHOOD WALKS. WE CELEBRATE INDIA WITH YOU.
Rickshaw Tours is the perfect way to see the city in an adventurous way!








Join us in our Rickshaw Tours at introductory prices and see every city with a different perspective. In all the tours terms and conditions apply. The prices mentioned are exclusive of taxes and transaction fees.
Connect with us at nidhi@indiacitywalks.com  |  +91 989 969 2790