India is amalgamation of culture, history, heritage, spirituality, cuisines, and multiple microscopic socio-cultural narratives. In the times of economic growth enabled by technology the stories of historic past have become a conduit to promote destinations and to protect, preserve environment and identities.
As a responsible venture, CITY EXPLORERS PRIVATE LIMITED (CEPL®) has become a transformative tourism company which share 'Incredible India Stories®' with the world. Having several award-winning flagships (such as India City Walks™, India with Locals®, India Heritage Walks®, Delhi Walks® etc.) CEPL® operates experiential programs integrated with stories to promote sustainable, responsible efforts within tourism value chain. The team members at CEPL® make sure that all rungs of tourism communities serve in harmony. The storytelling led tourism products developed by 'CEPL®' integrate generational subcultures as part of 'Curated India®' and 'Handpicked India®' themes. The value proposition is in creating a relation between history, culture, interests, skills to bring awareness. The responsible tourism mantra of CEPL® is 'NO FOOTPRINTS BY CITY EXPLORERS®' which ensures future of local experiences for everyone's direct benefit.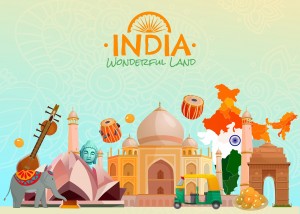 To enable on-ground delivery 'India City Walks™' offers capacity building programs powered by incubation, certificate courses that are designed to build expertise in storytelling and offer culture literacy, fostering entrepreneurship. 'India City Walks™' has won three National Tourism Awards consecutively and Hall of Fame Award by Ministry of Tourism, Government of India and offers full range of experiences appropriated with stories for visitors to understand distinctiveness of incredible India. 'India City Walks™' delivers region specific & flexible training programs for individuals to become storytellers and give support to manage business operations or help with stable employment opportunities. The income generation opportunities for locals are created after onboarding and training them. The locals are designated as Monument Friends®, Heritage Heroes®, Kathakar®, Heritage Enthusiasts® and Heritage Walk Leaders®.
We respect socio-cultural authenticity of host communities and share their living cultural heritage and traditional values through various storytelling formats in form of tourism products. We lead this through our concepts of 'Connecting Communities®', 'Gully Gyan®', 'I Love Heritage®', 'Dastan E Delhi®', 'Delhi-6 Tours & Stories®', 'Honoring the Heritage®' etc.




We are building a pan-India community as part of 'Storytellers of India®,' with an endeavor to give locals a network to get skilled, trained as storyteller and become a bridge for their own community to also benefit from touristic endeavors.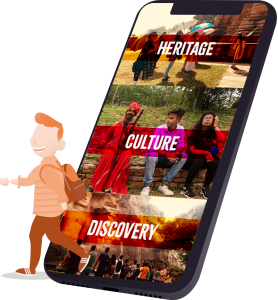 The VISION behind STORYTELLERS OF INDIA® is to create opportunities for locals to showcase diverse regional identities through the narrative wisdom and create lasting memories for the traveler through immersive storytelling programs.
1. Bring together the partakers of cultural diversity in India
2. Provide support for effective interdisciplinary collaborations among community members and grow tourism opportunities with authentic storytelling
3. Strengthen ties with local communities and offer a platform to promote their culture, heritage, art, craft, history and much more under the gambit of tourism
4. Promote exchange of knowledge and best practices in the areas of responsible tourism
For more information you share your profile with us on info@indiacitywalks.com and we will set up a meeting (in-person or on call) to discuss your intent of becoming a storyteller. We support projects related to tourism, support activities integrated with storytelling formats around arts, gastronomy, oral traditions and expressions, knowledge and practices in India.