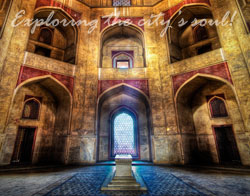 The strategic positioning of India, its vast wealth and exquisite features allured and captivated the hearts of emperors, conquerors, traders and explorers alike. The diverse cultural elements, gradually absorbed into the daily life of the city over centuries, have holistically enriched its character.
India has indeed become an explorer's dream destination. Tucked away inside the country's modern suburbs and developments, an explorer can stumble across century old tombs, temples and ruins of fortifications – all reminders of India's startling, yet glorious, rich past.
India is not just any country – it is a tome – a book whose leaves narrate the ancient and recent history of India.
India is a vast, vibrant country that lingers in your thoughts long after you have left it. The cities boast of several historical attractions that are visited by people from all over the world. While some cities bustle in their antiquity, some present a relatively modern picture with sprawling buildings, embassies, museums, boutiques, eateries, fashion design houses, art galleries, fabulous retail outlets etc. The country is also known for its large hearted, sociable and hospitable people.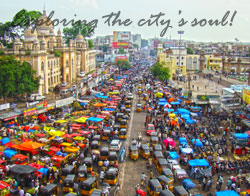 To enter the very soul of India one needs to explore and experience its city's environs, its culture, bazaars, festivals, arts & crafts and diversity of superb cuisines – interacting with the city's denizens along the way. It is a treasure trove where travellers could easily spend weeks indulging themselves in everything the country has to offer – and many do!
We Deliver Experiences® for residents and travellers across India. Please connect with us through email info@indiacitywalks.com or give us a call +91 989 969 2790