Who we are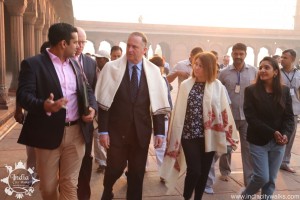 India City Walks (ICW®), the ultimate in slow travel, means viewing each destination up front on foot. We are a three time National Tourism Award winner and prestigious Hall of Fame winning brand of City Explorers Private Limited. We Deliver Experiences® and promote better understanding of India's cultural identity through tourism offerings. With us, you can literally walk away from the noisy highways of motorized travel and escape to a greener, fresher, more natural path. Nothing beats the simple rhythm of gentle walking and good fellowship in beautiful places.
Time and time again we have seen our guests relax, unwind and enjoy the easy fellowship of the trail. Our aim is to give you the best walking vacation ever. Our flagship brands help in preserving and enhancing natural and cultural heritage as a source of socio-cultural and local exploration. Our flagships empower creativity in tourism through strong storyline and offer opportunities to locals. Our brand portfolio fosters inclusivity and diversity and we are known as MASTERS OF EXPERIENCES®.
Our wonderful itineraries are unique and we develop all of our own trips personally and update them every year. Even in well-visited areas, we offer inspired routes and local contacts that you won't find anywhere else. Walk With Us® to discover a new way of exploring India. Let us be your trusted companion on your journey to unlock the secrets of captivating cultures, awe-inspiring landscapes, and extraordinary experiences. Our goal is to provide you with the best walking vacation you've ever had. We meticulously develop and update our own itineraries each year, ensuring that even in well-visited areas, we offer inspired routes and local contacts that are exclusive to us. Everything is included, from meals and drinks to accommodation and guides. We know, our guests are discerning people who understand the quality of our Walks. In fact they often say that they get far more than what they paid for.
An impactful and sustainable portfolio of initiatives bringing value through citizen engagement, storytelling activities delivered by flagships India With Locals® , India Heritage Walks® and Storytellers of India®. We are dedicated completely to experiential tourism and our products are envisioned for deep city explorations. Our Heritage Heroes™, Walk Leaders®, Heritage Enthusiasts®, City Explorers®, City Mavericks®, Kathakar® carry the baton of awareness and spearhead neighbourhood engagement initiatives. We work with communities to map cultural assets and ensure a pan-India employment opportunity to promote Shared Heritage®.
Wherever you walk with us, we want you to savor each step, because with India City Walks, each journey is the ultimate adventure of a lifetime.
What we do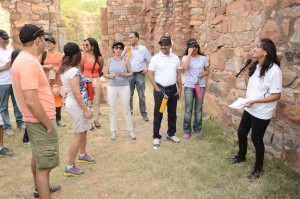 We facilitate efficient use of resources and effort into development of tourism across India.There's no better way to experience the cities than to be on your feet and walk. We prepare our itineraries in such way that they let you explore the cities like a local. The best part about our walking tours is that you can do it in your own way and at your own pace in a group with an explorer or choose from the various independent options we provide.
We create personal connections with the locals and the areas we organise walks in, which keeps us closer to our vision of providing everyone an authentic local experience and plethora of information about the history and culture. We provide you with a number of choices keeping in mind the fact that each one of you is distinct and has different choices and interests.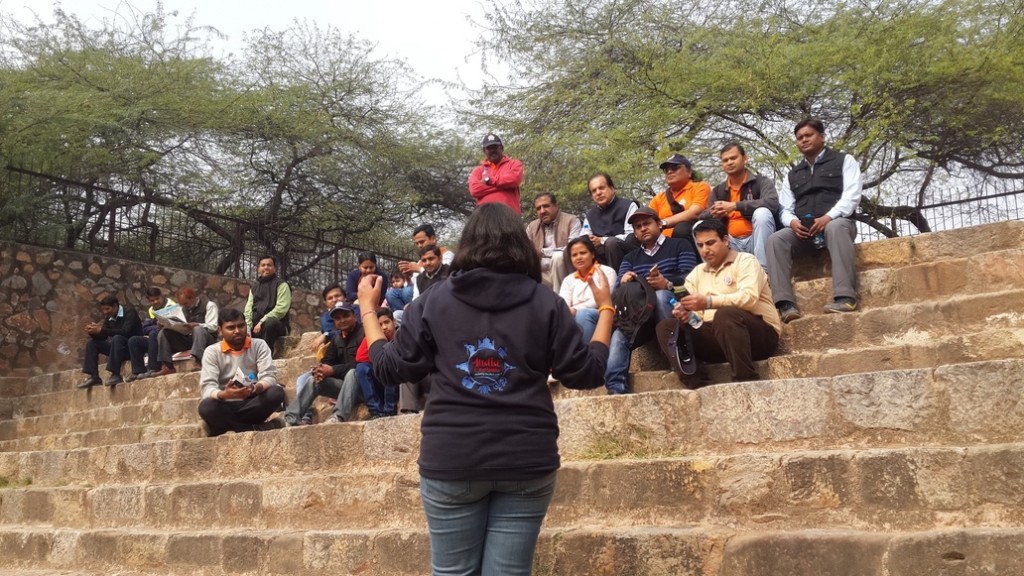 We strive to exceed your expectations and make our walks even better every time and try our best to make your visit the most memorable one.
Connect with us through email nidhi(at)indiacitywalks.com or give us a call +91 989 969 2790
We take pledge:
We at 'India City Walks' solemnly pledge and reiterate our commitment to conduct our business in a manner that befits the culture and ethos of our rich and ancient civilization, and the tolerant and accommodating nature of our multicultural society and protects all individuals, especially women and children from all derogatory acts which are contrary to the spirit of our country. We hereby commit to abide by the Code of Conduct for Safe and Honourable Tourism.
Recognizing that every earth resource is finite and fragile, we further pledge to fully implement sustainable tourism practices, consistent with the best environment and heritage protection standards, such that my/our present tourism resource requirements optimize both local community benefit and future sustainable uses.
Team – India City Walks