Join our team at ICW® and create unforgettable experiences for travellers while promoting responsible and sustainable tourism. We are a leading provider of experiential walking tours in India, with a passion for sharing our country's rich culture, heritage, and traditions with our guests.
Come be a part of our award-winning team!
India City Walks™ is a winner of three National Tourism Awards and has won coveted Hall of Fame by Government of India. We operate several flagship brands and on our walks travellers experience confluence of culture, traditions, customs.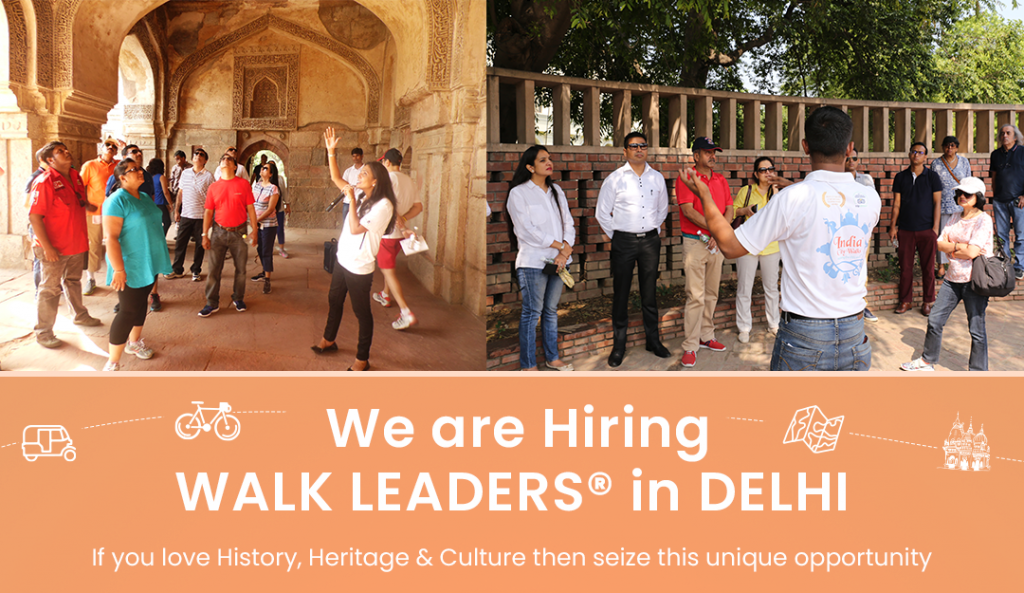 India City Walks works with some of the most experienced and knowledgeable explorers in the industry. We pride ourselves on our expert local explorers because we know that an amazing explorer makes an amazing walk!
A job at India City Walks is unlike any other job you'll ever have. You'll be challenged, inspired and gratified, because whatever you do here, you'll be part of something that makes us all proud: delivering authentic, enriching, and sometimes profoundly life-changing experiences.
To apply for a position at ICW, please send your Curriculum Vitae and a personal statement to nidhi(at)indiacitywalks.com
Follow us for latest updates: