India City Walks® aims to help everyone explore the story of India. We enable the best delivery of thematic heritage experiences. India City Walks® is a three-time National Tourism Award winner & a Hall of Fame award winner from the Ministry of Tourism, Government of India. We are committed to showcase the Indian culture in the most authentic way. Heritage for us is an arena where the country, its citizens and the future generations will associate their identity, as a maker of a proud country with a repository of vast heritage sites. We believe in recreating the past, upholding the values of Indian culture and preserve the same for the generations to come. In the process, we undertake all aspects of tangible and in-tangible heritage arenas as our services and products, city-wise and pan-India.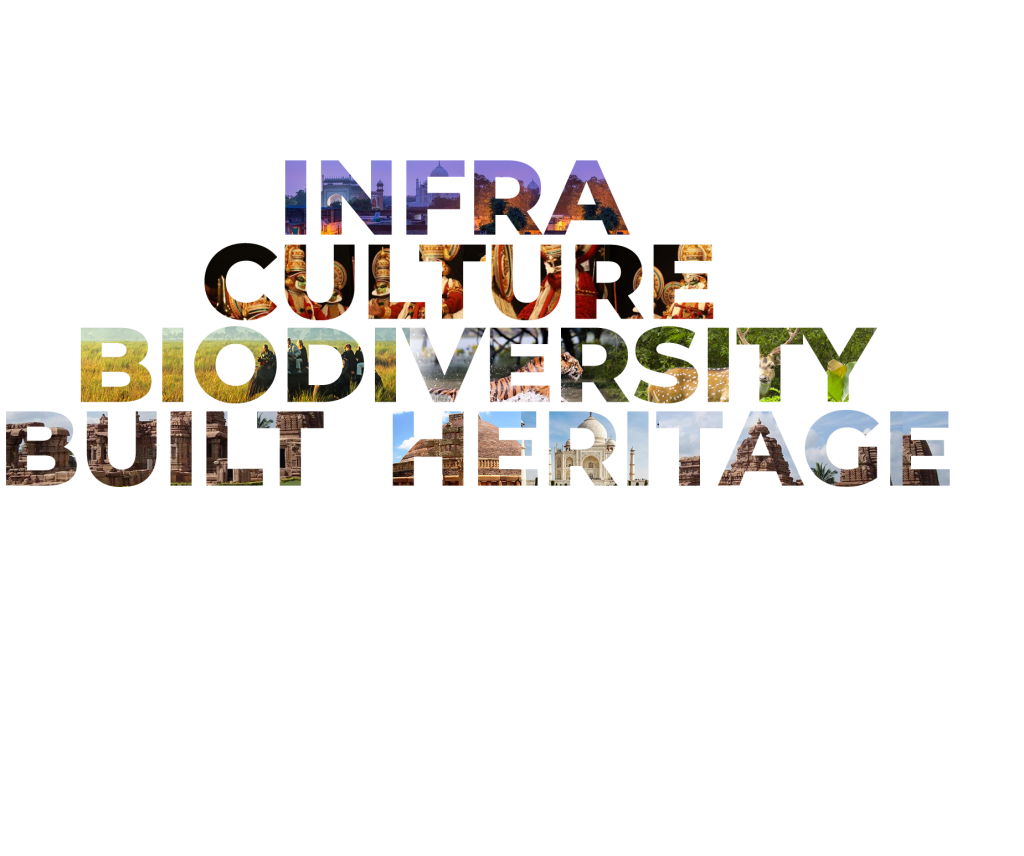 Walking Routes® for us are an indispensible part of our tourism experience journeys. Be it hilly tracks, narrow alleyways, hidden routes, treasure troves or laze walks – the Walking Routes® experiences aims at magnifying the essence of slow immersive tales with quaint walks. The 'Walks' are a part of an evolution of human race, depicted by a journey of life for humans to keep walking. Divinity is seen as a higher invisible and invincible power, instrumental in paving roads for humans for exploring the planet circumventing interest-based on IQ and EQ tolerance. For future travellers the quality of familiarities desired will make everlasting trails for exploration, which will suit purpose for generations.
Tourism under Walking Routes® is all about self-growth and awareness as here the traveler is the consumer, who brings socio-economic progress by experiencing the aura around walks. Travel on land, water, air, space has several variants including walking. The walks are theme based providing local experiential discovery in a self-paced schedule spread over hourly, as multi-hours, multi-days based on availability & convenience.








We at India City Walks® strive to create memories to last a lifetime by delving beneath the surface of your chosen destination. Walk With Us® as we offer a range of fantastic tours in India, allowing you to experience these cities up close and explore the different cultures and exotic environments. The heritage walks and storytelling sessions  brought forward by India City Walks™ bring awareness by curating short itineraries full of visual opportunities appropriated by stories.  We facilitate efficient use of resources and effort into development of tourism across India. Our parent company City Explorers Pvt Ltd is focused on experiential tourism. We have a strategic portfolio of intellectual properties such as EQ Encounters®, Regenerative Travel™, Brand Walks®, Walk Icons® and a thorough branding process is undertaken to showcase our diverse tourism offerings.'  Our well planned Walking Routes™ rejuvenate visitors and bring immersive encounters for all.
Together as a community we must make every effort to protect our common future in cultural heritage. We actively support the 'new' ways of experiencing the historic and cultural spaces, ways that reflect the cultural immersion. As travelers become sensitive to local cultures and seek authentic experiences – they provide economic support to the local community. As promoters of responsible and sustainable tourism, preserving a community's cultural heritage has been among the responsibilities of India City Walks (CEPL®) and we shall continue to do so.
Connect with us at nidhi@indiacitywalks.com  |  +91 989 969 2790