India's amalgamation of diverse cultures, ancient monuments, beautiful parks, broad avenues, bustling markets and shops, labyrinth of lanes, a silent as well as a vibrant nightlife, its inherently friendly, welcoming people and much more, makes the country an epitome of culture and heritage just waiting to be explored.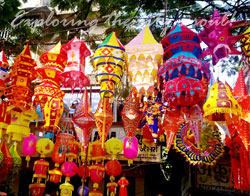 India is expansive in its offerings of hotel accommodation categories – suited to each and every explorer's needs and budget. Royal treatment, excellent hospitality and an outstanding range of services are features of today's India's accommodation providers – enabling tourists and visitors to come back, seeking for more. India also offers an enormous variety of exquisitely prepared cuisines from all over the world. During our tours of these cities one comes across some of the best eateries, offering a variety of sumptuous meals. The inquisitive foodie in you will most definitely find delicacies to appeal to and tantalize your taste buds.
There are amazing sights in these cities to explore and they serve as the initiating point for India's innumerable tourism and business destinations of value.  Many travellers have been enthralled and captivated by India's vast historical, cultural, culinary and shopping experiences. The cities offer their visitors everything from revered temples and mosques to massive, daunting forts, multihued markets to budding parks.
India has always held a special allure for global visitors – thousands stayed on and became Indians!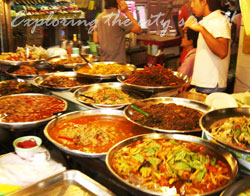 India is a paradise for foodies, boasting of not one or two but about as many cuisines as the number of communities. Even within every state, one finds great culinary variation. The country is also very famous for its 'Street Food' like gol-guppa, kulcha, cholley bathurey and many more where that came from.
For the faint hearted – when it comes to the devilish little 'Red & Green Chili' – please do not despair, for India has attracted many, many Continental, European and Asian Master Chefs of distinction to offer friendlier morsels of perfection and familiarity for you. The flavours and textures of European cuisine have now become so popular within the country, that fusion style restaurants are now highly in vogue.
Every nook and corner of India is filled with loads of attractions. Be it big cities or small towns and villages, there is always something that draws people from all over to come and see them. While some cities are known for their vibrancy, there are others that steal people's heart away with their sheer simplicity and tranquility. Some cities are also known for their age old culture while others for their modernity and development. And then, there are others that are on the top of the list of shoppers and gourmets.
We Deliver Experiences® for residents and travellers across India. Connect with us through email info@indiacitywalks.com or give us a call +91 989 969 2790