India is a mix-bag of culture and religions with monuments and structures of priceless value at every nook and corner
Our cultural and natural heritage are increasingly threatened with destruction not only by the traditional causes of decay, but also by changing social and economic conditions which worsens the situation.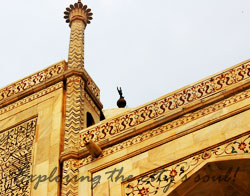 India City Walks Heritage Club, is a group of enthusiasts who have come together to protect and conserve their local and natural heritage.
There are tons of places not yet explored and many others which are losing their value over time due to our negligence. We know that there are people out there who wish to raise their voices and want to protect and conserve the heritage and legacy our ancestors have left us with. We welcome all such devotees of history and heritage to participate in this process of preserving our rich heritage.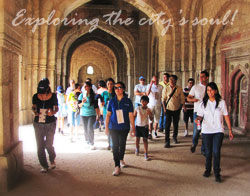 We as a team try our bit to motivate our city and our neighbourhood, considering that deterioration or disappearance of any of the cultural or natural heritage constitutes a huge loss to the world as a whole.
We believe that every community and society has a very precious heritage which has to be passed on and rightly so, to the next generation and it is the responsibility of the civil society to keep it safe and preserved.
Be a part of a group of like minded people who see heritage and monuments, not just as history but as a legacy to cherish forever.
Connect with us at nidhi@indiacitywalks.com  |  +91 989 969 2790